Self care is an important part of any athlete's training program. At Ignite Athletics, we are proud to offer Massage Therapy, Fascial Stretch Therapy and Rapid Release to our clients. Book appointments online and start feeling the difference therapy can make in your training!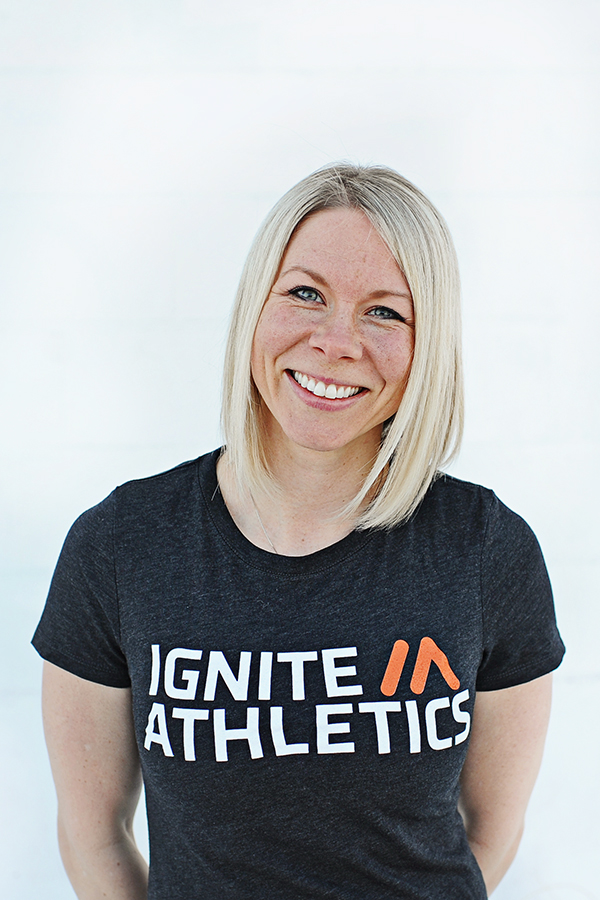 KERRI LOVELACE - NOT ACCEPTING NEW CLIENTS
MASSAGE THERAPY //
FASCIAL STRETCH THERAPY
MASSAGE THERAPY //
RAPID RELEASE THERAPY - COMING SOON
MASSAGE THERAPY //
RAPID RELEASE THERAPY
MASSAGE THERAPY
Massage Therapy is the manipulation of soft tissues in the body using a variety of techniques. There are many types of massage practiced around the world with the most common being Swedish Massage Therapy. Registered Massage Therapists are trained in the principles of anatomy, physiology, pathology, massage theory and practical uses of massage. They also study stretching techniques, remedial exercise and gentle mobilization.
Massage Therapists are not trained to diagnose, however, working with numerous other health care professionals such as dentists, doctors, chiropractors and physiotherapists their techniques are extensively viewed as an effective means of treating soft tissue pain and disability and for their value in preventative care. Massage Therapy sessions are most commonly booked in 30, 45, 60 and 90-minute time frames.
Among other benefits, massage can:
Alleviate back pain and improve range of motion

Enhance immunity by stimulating lymph flow—the body's natural defense system

Exercise and stretch weak, tight or atrophied muscles

Help athletes prepare for and recover from strenuous workouts

Reduce scar tissue

Improve circulation and decrease swelling

Increase serotonin levels

Increase joint flexibility

Help with the treatment of insomnia

Alleviate headaches and migraines

Reduce stress and promote an overall sense of well-being
FASCIAL STRETCH THERAPY
Fascia is the connective tissue system of the body that wraps around and connects every muscle, nerve and organ. It is the most prevalent tissue in your body and connects to and influences every system. It responds 3x faster than the nervous system and has 10x more sensory receptors than muscle!
47% of your flexibility is locked up in your joint capsule

42% of your flexibility potential is in your fascia
Fascial Stretch Therapy (FST) is a form of assisted stretching developed by Ann and Chris Fredrick of the Stretch to Win Institute. It addresses the body as a connected unit and stretches an entire fascial net as opposed to an individual muscle. Designed to be pain free it helps to de-regulate the nervous system and eliminate muscle guarding which improves the mobility of your nerves and flexibility of your muscles and fascia. The first research into the effects of FST commenced in 1997 with founder Ann Frederick's thesis, found at www.stretchtowin.com. Current research on the effects of FST on chronic low back pain is being conducted with a team at the University of Arizona Medical School in Phoenix. FST is also based on the extensive science resources found at www.fasciaresarchsociety.org.
What does that mean for you?
Stretching can help reduce and eliminate tight muscles

Stretching can reduce and eliminate stiff joints

Stretching improves your circulation

Stretching makes you stronger

Stretching can reduce pain
Book an appointment today and start feeling the difference freeing your fascia can make!
** source: www.stretchtowin.com and Stretch to Win by Ann and Chris Frederick.
RAPID RELEASE THERAPY
This form of therapy is a soft tissue, movement based therapeutic technique that addresses the central nervous system's role in alleviating tension and restrictions within muscles, tendons, ligaments, fascia and nerves.